OB/GYN - Surgical Tech/LPN
Batavia, New York
Overview
At Rochester Regional Health, we know that delivering the best care means empowering nurses throughout every stage of their career. We've created a unique environment that fosters professional development and personal growth for our team members including a clinical ladder, competitive pay and benefits, and support for continuing education. It's our way of investing in those who care.
Responsibilities
Job ID REQ_138910 FACILITY United Memorial Medical Center - North Street Campus LOCATION Batavia, New York
SUMMARY
The OB Surgical Tech / LPN assists the surgical team by acting as the primary scrub person who handles the instruments, supplies, and equipment during surgical procedures. Maintains constant vigilance for the maintenance of the sterile field. Works under the direct supervision of an RN, provides practical nursing care for patients following established standards and practices. Performs treatments and procedures within the scope of the Nurse Practice Act of New York. Updates RN with timely information regarding the status of the patient in compliance with hospital policy and regulatory agency requirements.

STATUS: Full Time
LOCATION: United Memorial Medical Center - North Street
DEPARTMENT: OB/GYN
SCHEDULE: Evening/Night

ATTRIBUTES
Education/Training: High school diploma or equivalent: Graduate from an approved licensed practical school of nursing.

Licensure/Certification: Current LPN license to practice in the State of New York. Annual BLS certification required.

Experience/Skills/Abilities: Successful completion of annual clinical, age and job specific competencies and skill verification tools required. Excellent verbal, written, organizational and critical decision-making skills required. Good interpersonal skills and ability to deal with all levels within the organization and community under varied conditions.

RESPONSIBILITIES
• Under the direction of a Registered Nurse, provides direct and individualized nursing care to assigned patients following established nursing policies and procedures and applied scientific principles. Incorporates age-specific, cultural, spiritual needs of the patient and significant other (s.)
• Assists in the patient assessment care process, by observing, collecting and reporting objective and subjective data regarding patient's medical/surgical history, allergies, and medications, physical and psychological status.
• Reports patient condition changes, signs, and symptoms of deviations from normal to the Registered Nurse promptly, maintaining confidentiality at all times.
• Demonstrates effective documentation and communication skills.
o Supports and collaborates with the multidisciplinary team approach.
o Supports the Shared Governance Concept
• Encourages an environment that optimizes patient and environmental safety and by applicable laws, regulations and compliance effort
o Proactively identifying potential and actual patient safety risks, identifying underlying causes and making the necessary improvements through a systems-based approach.
o Operates and maintains equipment utilizing proper procedures, established policies and reporting of malfunctioning Equipment
o Communicates issues of concern and safety in a timely, appropriate manner
• Checks supplies, instrumentation, and equipment needed for surgical procedures and ensures proper operation
• Opens sterile supplies and sets up the table for surgical procedures.
• Provide a sterile field for surgical procedures. Ensures that the members of the surgical team are properly attired and assists the surgeon with draping the patient to isolate the operative site.
• Assists in the maintenance of the sterile field by applying principles of aseptic techniques and informing the surgeon/surgical team of infractions.
• Passes instruments and supplies to the surgeon.
• Counts sponges and sharps with the RN prior to the surgery and before the incision is closed.
• Cleans and prepares the instruments for sterilization.
• Assists in the maintenance of specialty surgical services.
• Prepares the sterile dressing for the patient's incision.
• Orients medical/nursing students and technicians/LPNs to the unit.
• Assists in the development of unit goals and objectives.
• Stocks rooms, may handle meds, sharps and syringes on the OR field.
• Must maintain at least 15 hours of Continuing Medical Education (CME) per year.
LICENSES/CERTIFICATIONS LPN - Licensed Practical Nurse - New York State Education Department (NYSED); BLS - Basic Life Support - American Heart Association (AHA)
Rochester Regional Health is an Equal Opportunity / Affirmative Action Employer. Minority/Female/Disability/Veteran
Helping you succeed
Discover all the ways Rochester Regional Health supports your professional development and personal growth.
Clinical Ladder
Nurses who advance on our clinical ladder receive a promotion at the bedside through growth in their skillset, a new title and monetary recognition up to $3.00/hour
Rapid Pay Increases
Receive rapid pay increases every six months during the first two years of employment, and annual increases thereafter.
Unlimited Certifications
Nurses earn up to an additional $1.00/hour for each certification earned plus a $1,000 bonus for the first certification earned, and $500 for the second certification.

I began my healthcare career as a patient care technician while working towards my BSN. Rochester Regional Health offers a variety of opportunities for nurses, and leadership empowers us to fine-tune our interests and passions, while developing a strong clinical practice.

Megan Murphy, MSN, RN, BSN

Nurse Educator

I am very impressed with the focus and investment on education and professional development that's being developed and implemented at RRH. Investing in staff is what distinguishes a good organization from a great one and I'm happy to see that RRH is working hard to distinguish itself as a great regional employer.

Benjamin C. Snyder, RN, BSN

Nurse Manager

Rochester Regional Health has been very supportive and inviting of any opportunities that I've wanted to explore. The opportunities for growth are truly unlimited. As the chair of the Clinical Ladder Committee, I've seen first-hand how many nurses take advantage of this and explore opportunities for their own growth and advancement.

Kaitlin Costello, RN, BSN, CEN, TCRN

Clinical Nurse Leader
Find Your Way
At Rochester Regional Health, empowering our nurses as they build their careers is our top priority. If you're looking to make a change, learn more about how we can help you build a successful and fulfilling nursing career.
Based on your preferences and skill sets, you'll have the opportunity to pursue the nursing career path that interests you most.
bedside nursing

clinical education

nursing leadership

operations
bedside nursing
Deepen your knowledge as a specialist within the expansive specialty unit that you are most passionate about, including:
Acute Medicine
Cardiology
Critical Care
Neuro/Stroke
Oncology
Pediatrics
Surgical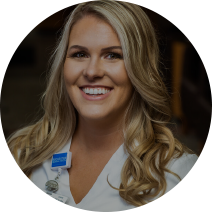 Kaitlin Costello, RN, BSN, CEN, TCRN

Clinical Nurse Leader
Clinical Education
Help others broaden their skills and proficiencies as a:
Preceptor
Clinical Nurse Specialist
Clinical Resource Nurse
Nurse Educator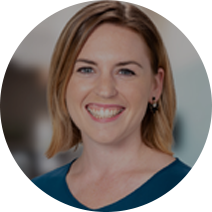 Megan Murphy, MSN, RN, BSN

Nurse Educator
Nursing Leadership
Lead the way for other nurses with positions that include:
Charge Nurse
Clinical Nurse Leader
Nurse Manager
Nurse Director
Associate CNO
CNO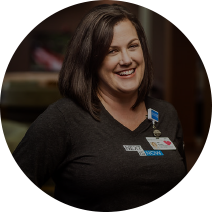 Kristen Oppet, RN, BS, MSHA

Vice President, Chief Nursing Officer
Operations
Take care of every person at every level by joining departments that require your expertise including:
Call Center
Care Management
Clinical Informatics
Infection Prevention
Nurse Recruitment (HR)
Patient Safety & Quality
Performance Improvement
Utilization Review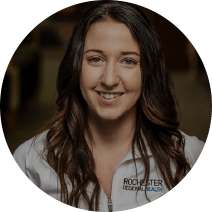 Chelsea E. Reff, MBA, RN-BC, BSN

Nurse Compensation Manager,
Rochester Regional Health