Overview
At Rochester Regional Health, we know that delivering the best care means empowering nurses throughout every stage of their career. We've created a unique environment that fosters professional development and personal growth for our team members including a clinical ladder, competitive pay and benefits, and support for continuing education. It's our way of investing in those who care.
Responsibilities
Job ID REQ_108327 FACILITY Newark Internal Medicine LOCATION Newark, New York
SUMMARY
As a Licensed Practical Nurse, you will provide professional patient care to patients in an internal medicine practice. This practice uses a model of care that allows nurses to scribe for providers, in addition to providing excellent care to our patients and their families. This model has proven to be successful, as it allows for more time to be spent between patient and provider, offering more time for patients to get their questions and concerns addressed! Other responsibilities include rooming patients and taking vitals, updating medical and medication history information, EMR in-basket management, phone triage, etc.
STATUS: Full time (40 hours per week)   
LOCATION: 1208 Driving Park Ave., Newark, NY 14513
DEPARTMENT: Internal Medicine
SCHEDULE: Monday-Friday, days.
ATTRIBUTES
Compassionate, patient focused and dependable team player
Ability to work in a fast-paced environment
Strong communication and customer service skills
Ability to lead others
RESPONSIBILITIES
Patient Care & Service.

Promote and restore patients' health by completing the nursing process; collaborate with physicians and multidisciplinary team members; perform various treatment procedures; provide physical, educational and emotional support to patients, friends and families.

Documentation. Ensure concise, pertinent and complete resident care documentation using computerized medical record process.
Medication Administration & Reporting. Administer medication and give/receive relevant reports, both written and verbal from/to appropriate staff as per departmental protocols.
EDUCATION Nursing Diploma: Nursing (Required)
LICENSES/CERTIFICATIONS LPN - Licensed Practical Nurse - New York State Education Department (NYSED); BLS - Basic Life Support - American Heart Association (AHA)
Rochester Regional Health is an Equal Opportunity / Affirmative Action Employer. Minority/Female/Disability/Veteran
Helping you succeed
Discover all the ways Rochester Regional Health supports your professional development and personal growth.
Clinical Ladder
Nurses who advance on our clinical ladder receive a promotion at the bedside through growth in their skillset, a new title and monetary recognition up to $3.00/hour
Rapid Pay Increases
Receive rapid pay increases every six months during the first two years of employment, and annual increases thereafter.
Unlimited Certifications
Nurses earn up to an additional $1.00/hour for each certification earned plus a $1,000 bonus for the first certification earned, and $500 for the second certification.

I began my healthcare career as a patient care technician while working towards my BSN. Rochester Regional Health offers a variety of opportunities for nurses, and leadership empowers us to fine-tune our interests and passions, while developing a strong clinical practice.

Megan Murphy, MSN, RN, BSN

Nurse Educator

I am very impressed with the focus and investment on education and professional development that's being developed and implemented at RRH. Investing in staff is what distinguishes a good organization from a great one and I'm happy to see that RRH is working hard to distinguish itself as a great regional employer.

Benjamin C. Snyder, RN, BSN

Nurse Manager

Rochester Regional Health has been very supportive and inviting of any opportunities that I've wanted to explore. The opportunities for growth are truly unlimited. As the chair of the Clinical Ladder Committee, I've seen first-hand how many nurses take advantage of this and explore opportunities for their own growth and advancement.

Kaitlin Costello, RN, BSN, CEN, TCRN

Clinical Nurse Leader
Find Your Way
At Rochester Regional Health, empowering our nurses as they build their careers is our top priority. If you're looking to make a change, learn more about how we can help you build a successful and fulfilling nursing career.
Based on your preferences and skill sets, you'll have the opportunity to pursue the nursing career path that interests you most.
bedside nursing

clinical education

nursing leadership

operations
bedside nursing
Deepen your knowledge as a specialist within the expansive specialty unit that you are most passionate about, including:
Acute Medicine
Cardiology
Critical Care
Neuro/Stroke
Oncology
Pediatrics
Surgical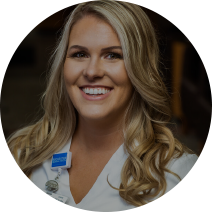 Kaitlin Costello, RN, BSN, CEN, TCRN

Clinical Nurse Leader
Clinical Education
Help others broaden their skills and proficiencies as a:
Preceptor
Clinical Nurse Specialist
Clinical Resource Nurse
Nurse Educator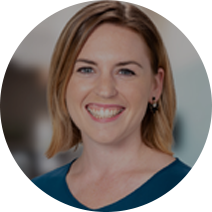 Megan Murphy, MSN, RN, BSN

Nurse Educator
Nursing Leadership
Lead the way for other nurses with positions that include:
Charge Nurse
Clinical Nurse Leader
Nurse Manager
Nurse Director
Associate CNO
CNO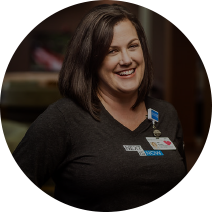 Kristen Oppet, RN, BS, MSHA

Vice President, Chief Nursing Officer
Operations
Take care of every person at every level by joining departments that require your expertise including:
Call Center
Care Management
Clinical Informatics
Infection Prevention
Nurse Recruitment (HR)
Patient Safety & Quality
Performance Improvement
Utilization Review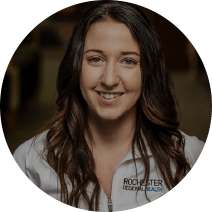 Chelsea E. Reff, MBA, RN-BC, BSN

Nurse Compensation Manager,
Rochester Regional Health