Pulmonary Function & Rehab Service Coordinator
Potsdam, New York
Overview
A career in long-term care provides meaningful relationships with residents and loved ones while improving their quality of life. Our collaborative team structures and flexible scheduling allow for work-life balance and overall job satisfaction.
We provide the tools, tuition, and guidance to allow our employees to grow from Licensed Practical Nurse all the way to leadership positions.
Responsibilities
Job ID REQ_170473 FACILITY St Lawrence Health LOCATION Potsdam, New York
HOW WE CARE FOR YOU
At St. Lawrence Health, we are dedicated to getting health care right. Our robust benefits and total rewards foster employee wellbeing, professional development and personal growth. We care for your career while caring for the community.
SUMMARY
Responsible for the ongoing implementation of Pulmonary Function services for both the outpatient setting. Assures compliance with all departmental policies and procedures. Ensures that each patient referred to Pulmonary Rehabilitation meets program criteria. Maintains all participants records in accordance with accepted regulatory standards. Evaluates program effectiveness with ongoing Performance Improvement monitors, including outcomes measures. In conjunction with the Director of Respiratory Services, researches for opportunities to expand existing programs and build new programs to meet the community's needs. In collaboration with the Director of Respiratory Services is responsible for assisting with the ongoing marketing of services. Adheres to the professional standards of the National Board for Respiratory Care, the New York State Education Department and Canton Potsdam Hospital. Assists the Clarkson University Masters Physical Therapy Program with training and clinical experience during their Cardio-pulmonary semester.
Canton-Potsdam Hospital is a warm and caring not-for-profit community healthcare facility that's certified for 94 beds. Our mission is to provide exceptional healthcare services to the community. Within our welcoming walls, you'll find a wide array of core programs in emergency medicine, acute care, hospitalist medicine, and critical care. But that's just the beginning. We're not just a hospital; we're a beacon of health and wellness in the North Country. We proudly offer outpatient health services in Brasher Falls, Canton, Colton, Gouverneur, Massena, Norfolk, and Potsdam, NY.
STATUS: Full-Time
LOCATION: CPH OutPatient Services
DEPARTMENT: Respiratory Therapy
SCHEDULE: Dayshift. 37.5 hours per week
ATTRIBUTES
Required: Graduate of AMA approved two year Respiratory school or equivalent. Must hold a Pulmonary Function Technician certification credential by NBRC within one year of appointment to the position.

Preferred: Bachelor degree in Respiratory Care, RPFT qualification, CCRP certification.

Required: Current NYS Respiratory Therapy Technician license from NYS Dept of Education.

Current BLS certification

Preferred: Current NYS Respiratory Therapist license from NYS Department of Education.

Registered with the National Board for Respiratory Care.

Required: Pulmonary Function Testing, Pulmonary Rehabilitation

Preferred: Cardiopulmonary Rehabilitation Care
RESPONSIBILITIES
Strategic: In collaboration with Respiratory Director researches opportunities to expand existing programs and build new programs to meet the community's needs in relationship to outpatient pulmonary function testing and outpatient pulmonary rehabilitation.

Operational: Under the direction of the Respiratory Director, complies with operational goals and objectives, measures and monitors, routinely communicating results. In conjunction with the Director of Respiratory Services, addresses adverse trends and outcomes through development and implementation of corrective action plans.

Quality: In collaboration with the Respiratory Director, Identifies evidence-based quality indicators for operational area, develops measures of quality and implements continuous quality improvement processes to achieve benchmark quality outcomes.

Financial: In collaboration with the Respiratory Director, ensures effective practices are in place for cost control, waste reduction, allowing for high quality testing/services and timely charge capture and results reporting.

Service: In collaboration with the Respiratory Director, assures a superior level of customer service, incorporating the needs and concerns of customers into the care provided. Reviewed feedback and under the guidance of the Director of Respiratory Services, creates action plans to address customer concerns/feedback.
Pay Range $32.00 - $37.98
The listed base pay range is a good faith representation of current potential base pay for successful applicants. It may be modified in the future. Pay is determined by factors including experience, relevant qualifications, specialty, internal equity, location, and contracts.
Rochester Regional Health is an Equal Opportunity / Affirmative Action Employer. Minority/Female/Disability/Veteran
Helping you grow
Discover all the ways Rochester Regional Health supports your professional development and personal growth in Long Term Care.
LPN Residency Program
A 12-month, accredited program designed to help all newly licensed nurses as they transition into clinical practice.
This program lets our nurses develop their clinical expertise while they form strong and lasting relationships with their peers.
Clinical Ladder
We empower our nurses to develop professionally through advancement on our clinical ladder. In return for advancing, nurses receive monetary recognition with an add-on of up to $3.00 per/hr.
TUITION assistance
As a full-time employee, you can receive low or no cost tuition to advance your nursing degree. Assistance rates are:
Assistance rates are:
Find Your Way
Rochester Regional Health makes finding the career path that is right for you our top priority. Learn more about the programs we have developed to help you build a successful and fulfilling nursing career.
Rochester Regional Health nurses are automatically enrolled in our fully accredited 12-month Nurse Residency program, allowing you to learn alongside knowledgeable professionals and while taking one of two paths:
Paid Training Program
Excel Nursing Program
Explore Nursing Program
New Graduate Nursing Fellowships
or
Bedside on Expansive Specialty Units
Cardiology
Oncology
Neuro/Stroke
Surgical
Acute Medicine
Following your residency and with the guidance of our skilled leadership team, you will have the opportunity to select the career path that interests you, including these common paths:
bedside nursing

clinical education

nursing leadership

operations
Bedside RN
Become a specialist within the expansive specialty unit that you are most passionate about, including:
Long Term Care
Short-term rehabilitation
Long-term rehabilitation
Joint replacement and complex fracture recovery
Complex Wound Care Respite Care
IV Therapy
Pain Management
Respiratory Therapy
Hospice Care
Respite Care
Pain Management
Speech, Physical and occupational therapy
Transitional Services
Neurobehavioral care
Post-acute Care
Ventilator Care
Orthopedic Rehab
Peritoneal Dialysis and Hemodialysis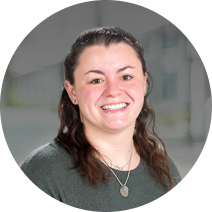 Courtney Schulze


LPN
LPN, Rochester Regional Health
Nurse Education
Help others broaden their skills and proficiencies as a:
Mentor
Nurse Educator
Nursing Aide Training Program Instructor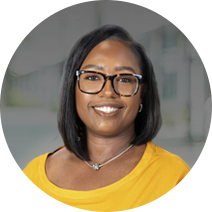 Marcella Carr

RN, BSN
Manager, LTC, Nursing
Clifton Springs Hospital
Nursing Leadership
Lead the way for other nurses with positions that include:
Clinical Nurse Leader
Off-shift Director
Nurse Manager
Assistant Director of Nursing
Director of Nursing
Nursing Administrator
CNO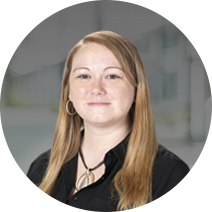 Kristina butler

RN, BSN
Director, LTC Nursing,
DeMay Living Center
Operations
Take care of every person at every level by joining departments that require your expertise including:
Call Center
Care Management
Clinical Informatics
Infection Prevention
Nurse Recruitment (HR)
Patient Safety & Quality
Performance Improvement
Utilization Review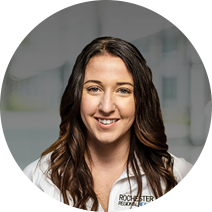 Chelsea E. reff

MBA, RN-BC, BSN
Nurse Compensation Manager,
Rochester Regional Health