Certified Nursing Assistant (CNA) - Long Term Care
Rochester, New York
Overview
A career in long-term care provides meaningful relationships with residents and loved ones while improving their quality of life. Our collaborative team structures and flexible scheduling allow for work-life balance and overall job satisfaction.
We provide the tools, tuition, and guidance to allow our employees to grow from Licensed Practical Nurse all the way to leadership positions.
Responsibilities
Job ID REQ_153993 FACILITY Unity Living Center LOCATION Rochester, New York
SUMMARY
As a Certified Nursing Assistant, you will provide high quality, individualized patient care in collaboration with the nursing team.  Your ability to take initiative while always assisting and maintaining patient care will be critical in the success of the entire team.
STATUS: Full-Time / Part-Time 
LOCATION: Monroe, Wayne, Ontario County
DEPARTMENT: Long Term Care
SCHEDULE: 7am - 3pm, 3pm - 11pm and 11pm - 7am shifts available
COMPENSATION: $18/hr + (varies based on years of experience)
OFFERINGS
Bonuses up to $4,500

Same Day Pay through DailyPay

Advancement Opportunities

Increased Hourly Rates

Earn Extra through Shift Premiums

Tuition & Loan Assistance

Employee Referral Program
AWARDS & RECOGNITION
Pathway Designated

Age-Friendly Health Systems

QAPI Advanced Distinction
ATTRIBUTES
Registered Certified Nursing Assistant (CNA) required

Compassionate, patient focused and dependable team player

Exceptional documentation skills and professional behavior

Ability to read, write and speak English (following both verbal and written instruction)
RESPONSIBILITIES
Patient Care & Service. Provide and/or assist the resident in activities necessary as per individualized care planning; transport to and from activities as needed; provide leisure activities as needed; perform evaluation and reporting; provide resident and family with emotional support

Safety. Assist in maintaining a clean and safe resident environment

Communication & Documentation. Support families, direct them to appropriate professional staff; respond to resident requests in a timely manner; receive/give reports to team members/team leaders
#SJLTC #LTC
LICENSES/CERTIFICATIONS CNA - Certified Nursing Assistant - New York State Education Department (NYSED)
Rochester Regional Health is an Equal Opportunity / Affirmative Action Employer. Minority/Female/Disability/Veteran
Helping you grow
Discover all the ways Rochester Regional Health supports your professional development and personal growth in Long Term Care.
LPN Residency Program
A 12-month, accredited program designed to help all newly licensed nurses as they transition into clinical practice.
This program lets our nurses develop their clinical expertise while they form strong and lasting relationships with their peers.
Clinical Ladder
We empower our nurses to develop professionally through advancement on our clinical ladder. In return for advancing, nurses receive monetary recognition with an add-on of up to $3.00 per/hr.
TUITION assistance
As a full-time employee, you can receive low or no cost tuition to advance your nursing degree. Assistance rates are:
Assistance rates are:
Find Your Way
Rochester Regional Health makes finding the career path that is right for you our top priority. Learn more about the programs we have developed to help you build a successful and fulfilling nursing career.
Rochester Regional Health nurses are automatically enrolled in our fully accredited 12-month Nurse Residency program, allowing you to learn alongside knowledgeable professionals and while taking one of two paths:
Paid Training Program
Excel Nursing Program
Explore Nursing Program
New Graduate Nursing Fellowships
or
Bedside on Expansive Specialty Units
Cardiology
Oncology
Neuro/Stroke
Surgical
Acute Medicine
Following your residency and with the guidance of our skilled leadership team, you will have the opportunity to select the career path that interests you, including these common paths:
bedside nursing

clinical education

nursing leadership

operations
Bedside RN
Become a specialist within the expansive specialty unit that you are most passionate about, including:
Long Term Care
Short-term rehabilitation
Long-term rehabilitation
Joint replacement and complex fracture recovery
Complex Wound Care Respite Care
IV Therapy
Pain Management
Respiratory Therapy
Hospice Care
Respite Care
Pain Management
Speech, Physical and occupational therapy
Transitional Services
Neurobehavioral care
Post-acute Care
Ventilator Care
Orthopedic Rehab
Peritoneal Dialysis and Hemodialysis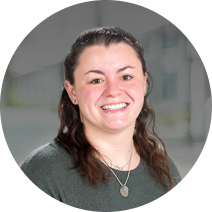 Courtney Schulze


LPN
LPN, Rochester Regional Health
Nurse Education
Help others broaden their skills and proficiencies as a:
Mentor
Nurse Educator
Nursing Aide Training Program Instructor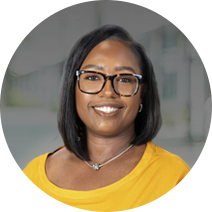 Marcella Carr

RN, BSN
Manager, LTC, Nursing
Clifton Springs Hospital
Nursing Leadership
Lead the way for other nurses with positions that include:
Clinical Nurse Leader
Off-shift Director
Nurse Manager
Assistant Director of Nursing
Director of Nursing
Nursing Administrator
CNO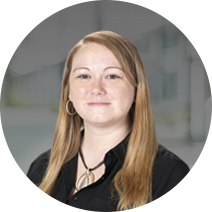 Kristina butler

RN, BSN
Director, LTC Nursing,
DeMay Living Center
Operations
Take care of every person at every level by joining departments that require your expertise including:
Call Center
Care Management
Clinical Informatics
Infection Prevention
Nurse Recruitment (HR)
Patient Safety & Quality
Performance Improvement
Utilization Review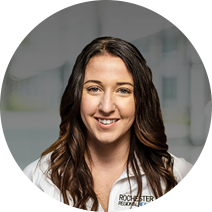 Chelsea E. reff

MBA, RN-BC, BSN
Nurse Compensation Manager,
Rochester Regional Health