Nurse Navigator
Rochester, New York
Overview
At Rochester Regional Health, we know that delivering the best care means empowering nurses throughout every stage of their career. We've created a unique environment that fosters professional development and personal growth for our team members including a clinical ladder, competitive pay and benefits, and support for continuing education. It's our way of investing in those who care.
Responsibilities
Job ID REQ_144865 FACILITY Unity Hospital LOCATION Rochester, New York
SUMMARY
Provides proactive case coordination/patient navigation for patients, including triage management, algorithm management, utilization management and resource management. Organizes services across the continuum from pre-registration through discharge from the Center to affect optimal patient outcomes, achieve continuity and quality of care, reduces cost and provide customer satisfaction. Provides assistance to patients and families through evaluation of social, emotional and financial needs and coordinates and facilitates appropriate resources. Communicates with third party payors, follows Health System policies and procedures, and assist with continually improving the quality and effectiveness of case management/patient navigation.
STATUS: Full Time
LOCATION: Unity Hospital
DEPARTMENT: Medical Surgical/Cardiac
SCHEDULE: Days
ATTRIBUTES
Graduate of an approved school of nursing, BSN preferred. Nurse Practitioner ideal.
Minimum of five years of experience in a health care setting, of which a minimum of two years has been spent in acute care setting.
In depth knowledge of utilization management criteria, complex medical and surgical patients, reimbursement and regulatory requirements including, CMS guidelines.
Spine Center Only: Spine or Musculoskeletal Center experience or disease management experience preferred.
Stroke Center Only: Stroke or Neurological experience or disease managementexperience preferred.
Cardiology: Cardiology experience preferred.

Required Licensure / Certification Skills:
Current licensure as an RN in the state of New York.
RESPONSIBILITIES
Reviews the medical record with referring provider as soon as possible after admission-within the first12 to 24 hours. Applies utilization review criteria to assess and document appropriateness of admission, continued stay and level of care.

Interviews patients and/or family members to obtain information about social, emotional, and financial factors which impact health status. Assesses needs for progress along department algorithm of care and continuing care or resource support following discharge.

Responds to referrals from patients, families, physicians, hospital staff, and community agencies. Collaborates with patient/family and members of health care team to develop appropriate post-hospital plans for continuing care or resource support following discharge. Utilize all appropriate medical, social, and financial resources available to support the patient/family and to ensure smooth transition to appropriate levels of care.

Responds to referrals from patients, families, physicians, hospital staff, and community agencies. Collaborates with patient/family and members of health care team to develop appropriate post-hospital plans for continuing care, to initiate referrals.

Proactively identifies problems with utilization of resources and assures specific tests, consults etc. are done in a timely manner. Feedback is obtained and documented in the patient chart. Forward patient chart to physician for review when problems are identified. Intercedes with appropriate department or attending physician to identify cause. Communicates as needed with Physician Advisor, assures patient is placed on clinical pathway and monitors variances from pathway as appropriate.

For Spine: Provides counseling, social support, and assistance in crisis situations. Proactively establishes and coordinates patient care conferences if there are care plan batteries, etc. These conferences are to coordinate continuing care plans, monitors plans, and assesses potential need for alterations of plan due to patient's changing medical condition or social/financial support system.

Maintains current information on community resources, third party payors, and managed care environment. Knowledgeable of changing rules/regulations, and policies/procedures. Maintains established departmental policies and procedures, objectives, quality management plan, environmental and infection control standards.

Maintains appropriate and timely documentation through medical record entries, daily logs, computer entries, and monthly statistics. Prepares and maintains required documentation on each patient.

Completes worksheets, communicates in a timely manner with physicians and coders, provides necessary statistics for data collection, and identifies case mix issues.
May provide consultation and education to medical and hospital staff of inpatient and outpatient programs regarding role of case management. This may include appropriate management of resources, discharge planning and complex medical/legal issues.
Assists in development of new services or policies appropriate to patient needs and consistent with strategic plan
Makes referrals to administrative director, medical director, quality management, risk management, infection control, and hospital departments when potential quality problems are identified. Refers to and consults with clinical social worker on patientswith complex psychosocial/financial needs. Develops and maintains professional working relationship with medical staff, hospital staff, and coworkers.
Maintains strict confidentiality at all times.
Ensures that quality of patient care is maintained by collecting quality indicators and clinical path variance data, as well as identifying data that indicates potential areas for improvement. Participates actively on clinical pathway, CQL, and clinical process improvement teams. May act as team member, team leader, facilitator, or recorder.
Provides services, supports or other assistance in a culturally sensitive manner responsive to the patient/families beliefs, attitudes, language and behaviors.
Provides care appropriate to each patient.
Develop and maintain strong working relationships with all key internal stakeholders including physicians and center leadership.
Ensure strict adherence to all established Unity processes, procedures and standards.
Spine Center Only:
•Throughout the spine center care performs continued stay reviews for medical necessity to re-certify the need for ordered level of care using approved criteria for severity of illness and intensity of service. Discusses with the attending physician the necessity for continued care and requests information regarding the patient's progress and/or plan for treatment when the medical record lacks this information. Identifies patients that meet discharge and communicates with attending physician. Refers cases that do not meet criteria to Physician Advisor.
•Follows contractual obligations for communications with third party payors. Request certifications for admission and continued stay. Requests information on patient benefits and documents necessary approvals for discharge plans. Interfaces and negotiates with third party payors to ensure payment of services. All insurance related information; including clinical reviews, contacts with third party payors, and authorizations received are entered into the computer database in a timely manner. Follows policy and procedure for Hospital Notices of non-coverage for Medicare patients. Provides retrospective review as needed.
For Advanced Valvular and Structural Heart Disease
•Performs clinical chart abstraction and submits data to clinical registries for TAVR (Transcatheter Aortic Valve Replacement), TMVR (Transcatheter Mitral Valve Replacement), and LAAO (Left Atrial Appendage Occlusion) procedures.
•Performs procedural authorization duties through chart abstraction, writing authorization request letters and submitting to insurance companies, and tracking insurance company responses to complete follow-up work as needed.
EDUCATION AS: Nursing (Required)
LICENSES/CERTIFICATIONS RN - Registered Nurse - New York State Education Department (NYSED); BLS - Basic Life Support - American Heart Association (AHA)
Rochester Regional Health is an Equal Opportunity / Affirmative Action Employer. Minority/Female/Disability/Veteran
Helping you succeed
Discover all the ways Rochester Regional Health supports your professional development and personal growth.
Clinical Ladder
Nurses who advance on our clinical ladder receive a promotion at the bedside through growth in their skillset, a new title and monetary recognition up to $3.00/hour
Rapid Pay Increases
Receive rapid pay increases every six months during the first two years of employment, and annual increases thereafter.
Unlimited Certifications
Nurses earn up to an additional $1.00/hour for each certification earned plus a $1,000 bonus for the first certification earned, and $500 for the second certification.

I began my healthcare career as a patient care technician while working towards my BSN. Rochester Regional Health offers a variety of opportunities for nurses, and leadership empowers us to fine-tune our interests and passions, while developing a strong clinical practice.

Megan Murphy, MSN, RN, BSN

Nurse Educator

I am very impressed with the focus and investment on education and professional development that's being developed and implemented at RRH. Investing in staff is what distinguishes a good organization from a great one and I'm happy to see that RRH is working hard to distinguish itself as a great regional employer.

Benjamin C. Snyder, RN, BSN

Nurse Manager

Rochester Regional Health has been very supportive and inviting of any opportunities that I've wanted to explore. The opportunities for growth are truly unlimited. As the chair of the Clinical Ladder Committee, I've seen first-hand how many nurses take advantage of this and explore opportunities for their own growth and advancement.

Kaitlin Costello, RN, BSN, CEN, TCRN

Clinical Nurse Leader
Find Your Way
At Rochester Regional Health, empowering our nurses as they build their careers is our top priority. If you're looking to make a change, learn more about how we can help you build a successful and fulfilling nursing career.
Based on your preferences and skill sets, you'll have the opportunity to pursue the nursing career path that interests you most.
bedside nursing

clinical education

nursing leadership

operations
bedside nursing
Deepen your knowledge as a specialist within the expansive specialty unit that you are most passionate about, including:
Acute Medicine
Cardiology
Critical Care
Neuro/Stroke
Oncology
Pediatrics
Surgical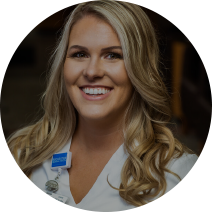 Kaitlin Costello, RN, BSN, CEN, TCRN

Clinical Nurse Leader
Clinical Education
Help others broaden their skills and proficiencies as a:
Preceptor
Clinical Nurse Specialist
Clinical Resource Nurse
Nurse Educator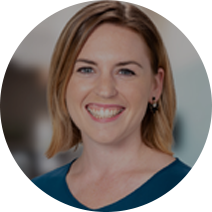 Megan Murphy, MSN, RN, BSN

Nurse Educator
Nursing Leadership
Lead the way for other nurses with positions that include:
Charge Nurse
Clinical Nurse Leader
Nurse Manager
Nurse Director
Associate CNO
CNO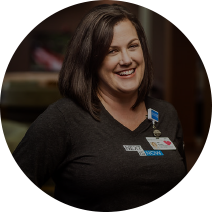 Kristen Oppet, RN, BS, MSHA

Vice President, Chief Nursing Officer
Operations
Take care of every person at every level by joining departments that require your expertise including:
Call Center
Care Management
Clinical Informatics
Infection Prevention
Nurse Recruitment (HR)
Patient Safety & Quality
Performance Improvement
Utilization Review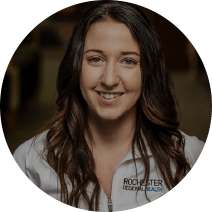 Chelsea E. Reff, MBA, RN-BC, BSN

Nurse Compensation Manager,
Rochester Regional Health