PM&R Acute Rehab Inpatient Physician
Rochester, New York
Overview
A career in long-term care provides meaningful relationships with residents and loved ones while improving their quality of life. Our collaborative team structures and flexible scheduling allow for work-life balance and overall job satisfaction.
We provide the tools, tuition, and guidance to allow our employees to grow from Licensed Practical Nurse all the way to leadership positions.
Responsibilities
Job ID REQ_107362 FACILITY Ridgeway LOCATION Rochester, New York
You are the future of patient-focused
Physical Medicine & Rehabilitation
. With our new models of care, treatments and other innovative technologies, we empower advancement within you. Join our culture of constant improvement and enjoy:
Sign-on and performance bonuses

Academic + research opportunities

Competitive compensation plan
LOCATION: Unity Hospital (Suburban, 320 beds)
DEPARTMENT: Neurosciences Institute
ACGME-approved Residency coming 2022!

Growing program. Build up your own high volume patient panel with your desired sub-specialty.

Unity Hospital has earned CARF Accredited Acute Rehabilitation and Comprehensive Outpatient Rehabilitation programs with specialty certification in Stroke and Traumatic Brain Injury.

Part of a collaborative Neuroscience Institute, working collegially with neurosurgery, neurology, neuropsychology departments.

Inpatient 25-bed unit, 2 attending team with APP/resident support.

Treat a broad spectrumof PM&R patients and conditions.
I

npatient acute rehab (stroke, brain injury, some pediatrics)

Great admin support

Support + ability to grow professionally
Fully paid malpractice with tail coverage

Multiple health insurance plans

Fully covered relocation services!
CONTACT
Jessica Yaeger
Physician Recruitment Strategist
EDUCATION DO; MD
Rochester Regional Health is an Equal Opportunity / Affirmative Action Employer. Minority/Female/Disability/Veteran
Helping you grow
Discover all the ways Rochester Regional Health supports your professional development and personal growth in Long Term Care.
LPN Residency Program
A 12-month, accredited program designed to help all newly licensed nurses as they transition into clinical practice.
This program lets our nurses develop their clinical expertise while they form strong and lasting relationships with their peers.
Clinical Ladder
We empower our nurses to develop professionally through advancement on our clinical ladder. In return for advancing, nurses receive monetary recognition with an add-on of up to $3.00 per/hr.
TUITION assistance
As a full-time employee, you can receive low or no cost tuition to advance your nursing degree. Assistance rates are:
Assistance rates are:
Find Your Way
Rochester Regional Health makes finding the career path that is right for you our top priority. Learn more about the programs we have developed to help you build a successful and fulfilling nursing career.
Rochester Regional Health nurses are automatically enrolled in our fully accredited 12-month Nurse Residency program, allowing you to learn alongside knowledgeable professionals and while taking one of two paths:
Paid Training Program
Excel Nursing Program
Explore Nursing Program
New Graduate Nursing Fellowships
or
Bedside on Expansive Specialty Units
Cardiology
Oncology
Neuro/Stroke
Surgical
Acute Medicine
Following your residency and with the guidance of our skilled leadership team, you will have the opportunity to select the career path that interests you, including these common paths:
bedside nursing

clinical education

nursing leadership

operations
Bedside RN
Become a specialist within the expansive specialty unit that you are most passionate about, including:
Long Term Care
Short-term rehabilitation
Long-term rehabilitation
Joint replacement and complex fracture recovery
Complex Wound Care Respite Care
IV Therapy
Pain Management
Respiratory Therapy
Hospice Care
Respite Care
Pain Management
Speech, Physical and occupational therapy
Transitional Services
Neurobehavioral care
Post-acute Care
Ventilator Care
Orthopedic Rehab
Peritoneal Dialysis and Hemodialysis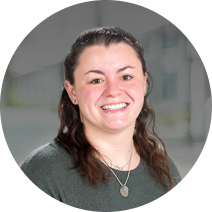 Courtney Schulze


LPN
LPN, Rochester Regional Health
Nurse Education
Help others broaden their skills and proficiencies as a:
Mentor
Nurse Educator
Nursing Aide Training Program Instructor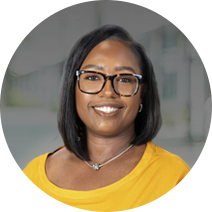 Marcella Carr

RN, BSN
Manager, LTC, Nursing
Clifton Springs Hospital
Nursing Leadership
Lead the way for other nurses with positions that include:
Clinical Nurse Leader
Off-shift Director
Nurse Manager
Assistant Director of Nursing
Director of Nursing
Nursing Administrator
CNO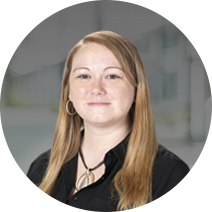 Kristina butler

RN, BSN
Director, LTC Nursing,
DeMay Living Center
Operations
Take care of every person at every level by joining departments that require your expertise including:
Call Center
Care Management
Clinical Informatics
Infection Prevention
Nurse Recruitment (HR)
Patient Safety & Quality
Performance Improvement
Utilization Review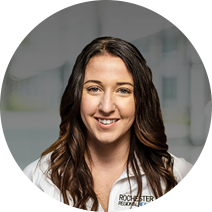 Chelsea E. reff

MBA, RN-BC, BSN
Nurse Compensation Manager,
Rochester Regional Health